| | |
| --- | --- |
| For Host Family | |
| | |
| --- | --- |
| | Home - For Host Family - Become a Host Family |



How do I apply to become a host parent?
Generally, host parents must complete a written application, which includes program rules and requirements, a signed compliance statement, and authorization for reference checks.
How can I best prepare to host a student?
Before the exchange, learn as much as you can about the student's culture, which may help prevent misunderstandings. Also, think about which aspects of your culture you would like to share with the student, such as types of food, entertainment, and local places of interest.
In addition, contact the student as soon as you are provided with the student's name and contact information. You may extend a welcome and tell them about your family. The student may also appreciate your input on what types of clothing to bring and information about your community.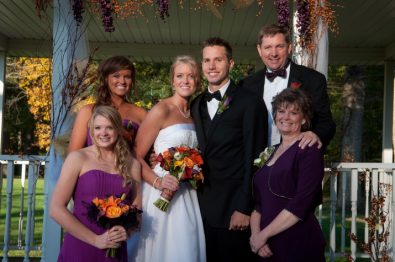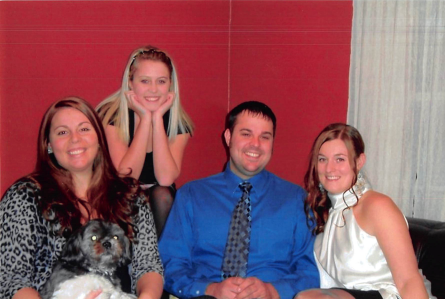 Before the student arrives
• Participate in orientation session offered by the school or PIESG.
• Establish communication with the student, send a letter or email with photo's of the family, home and local area.
• Understand the program rules that the student must follow.
• Know how to contact the Student Coordinator and community services in case of an emergency.
During the exchange
• Provide a safe and welcoming environment for trust and friendship to develop between the student and your family.
• Support and make the student feel like a part of the family, with the same privileges and obligations.
• Gently encourage the student to learn and adopt most of the ways of your household.
• Provide room and board for the student. All students must have their own bed. If the student must share a room, it should be with a child of the same gender and similar age.
• Provide a place in the home where the student may study in private.
• Recognize the student's birthday and other special occasions.
• Ensure the student knows how to contact family members, friends, and other support networks.
• In case of an emergency, know how to access and use the student's travel insurance policy.
• Voice any concerns and questions regarding the student to the Student Coordinator, including serious homesickness, difficulty adapting to family life or school, or illness.
• Maintain close contact with the Student Coordinator to address problems and concerns quickly. • Exercise supervisory and parental responsibility to ensure the student's well-being.
• Encourage involvement in community life by introducing the student to neighbors, friends, and local groups.
• Teach the student about the local culture, and learn about the student's culture.
• Advise the student about matters related to school, family, community functions, and friendship.
How can I help the student adapt to my country?
It is common for students and host families to have misconceptions of each other's cultures. What you may consider to be rude or unacceptable maybe normal behavior in the student's culture and vice versa. It is important to communicate clearly with your exchange student about any cultural misunderstandings. Try to treat the student as a member of your family rather than as a guest. Also, think of how you would like your own child to be treated on an exchange, and implement these ideas in your home.
Host parents are encouraged to have students address them with an informal title, such as "Mom" or "Dad," so they feel part of the family. Find a title that both you and the student are comfortable with. Developing a strong relationship will ensure a positive experience for everyone.
What rules are exchange students expected to follow?
• Learn and follow the family's rules
• Follow the local laws and customs in the exchange country
• Prohibited from driving or operating a motorized vehicle of any kind.
• Normal household routines, including meal times, bedtimes, and study hours
• Curfews
• House keys
• Emergency procedures, including phone numbers
• Local transportation
• Snacks and meals
• Religious practices-optional
• Inviting friends home
• Phone and computer use
What are the consequences if a student breaks a rule?
Within your home, you should set consequences for the exchange student as you would for your own child. Make sure that the rules and consequences are very clear to the student. If problems arise or a student breaks a rule, it is the responsibility of the host family to contact the Student Coordinator to share any major issues that arise. In extreme cases, the Student Coordinator and/or PIESG may decide that it is best for the student to return home early. The final decision regarding a student's early return is PIESG and the host school.
What is my role with the exchange student's school?
All long-term exchanges require students to attend a full academic program. As the host family, you are expected to ensure that the student becomes acclimated to a new school. Understand that the student may be coming from a vastly different educational system and may need some guidance about local school procedures. For this reason, the host family should consider visiting the school counselor with the student to tour the grounds and ensure that he or she is comfortable with the class schedule. Advise the student against taking a rigorous course load while adjusting to a new culture, language, and school. Make sure the student knows the way to and from school, transportation options, and the procedure for getting lunch.
What challenges might the student experience during the
exchange?
• Homesickness
• Language difficulty
• Challenges making new friends
• Difficulty interpreting culture-specific social cues
• Host-family conflicts
• Different rules and expectations from their home
• Various emotional difficulties
How will I know when the student is facing these difficulties?
• Does not seem to be learning the language of the host country
• Does not talk about new friends or positive activities
• Spends excessive time alone
• Calls home frequently or spends too much time online
• Becomes irritable or has angry outbursts
• Becomes anxious or depressed
• Does not perform well in school
What should I do?
• Talk to the student about the signs you are seeing.
• Ask open-ended questions, allowing the student to talk freely.
• Help the student find activities to become involved in.
• Encourage the student to talk to the Student Coordinator or Guidance counselor at school.
• Notify the Student Coordinator if the student is encountering any exceptional problems such as illness, significant difficulty adapting to the host family or school, anxieties about family matters, or serious homesickness.
How do I learn about my student's medical history and needs?
The Student Coordinator will have the student's recent medical history with the application materials. You should be informed of any special medical needs, such as medications, allergies, dietary requirements, and prescription glasses or contact lenses.
Students are required to have their own medical insurance. Ask for a copy of this policy and any additional medical documentation to keep on file while the student is living with you. It is also very important that the host family have a copy of all of the student's important medical documentation: physical examination form, emergency treatment release form, and insurance identification card and claim form. Remember that the host family will function just as your family would at home, so they must be provided with the medical information and documentation that will allow them to support your health needs.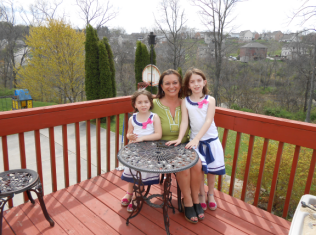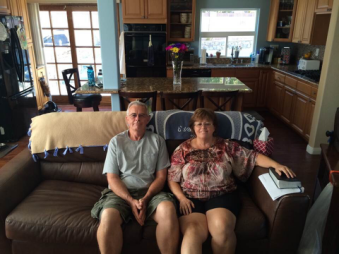 What is the role of PIESG?
PIESG is responsible for locating, screening, and supporting host family while aiming to provide students with a positive experience abroad.
Other responsibilities of PIESG include:
Program administration
• Facilitating discussion of needs and expectations between the host family and the student.
• Arranging a monthly allowance for the student (Our student's will graduate from their American High School)
• Meeting with the host family in the home before and during the exchange to ensure the student's needs are being met.
• Approving travel outside the local area (Be aware that your student may have special visa restrictions for travel outside your country.)
• Regularly communicating with the student's guidance counselor and teachers
• Arranging enrollment, paying for tuition, and addressing other educational matters with the school. This includes working with an ESL (English as a Second Language) tutor.
• Conducting an orientation for inbound students covering topics such as logistics, finances, rules.
• Creating and maintaining policies and procedures to protect students from sexual abuse and harassment.
• Encouraging the student to participate in school and community activities (Before the exchange, PIESG will learn about the student's interests and should plan to introduce the student to groups involved in related activities.)
• Organizing social and cultural functions for the student.
• Meeting the exchange student on arrival.
• Providing a 24-hour point of contact and a list of local resources.
• Maintaining contact with the student and host families during the exchange.
Youth protection
What safety precautions are taken?
All members of the Host Family over 14 will be required to obtain State Criminal/Child Abuse Clearances along with FBI Criminal/Child Abuse Clearances. All references will be checked. PIESG will work with the family to obtain all necessary clearances.
Safety Tips for Host Families
Inviting an international student into your home is an exciting experience that thousands of host families enjoy every year. It is a time to share your culture, learn about someone else's, and develop strong bonds along the way. As you begin this challenging adventure, don't forget that your newest family member comes from a very different background, making what you may consider "obvious," unfamiliar and foreign to them. By keeping these Safety Tips in mind, you'll be sure to create a happy and safe environment for your host child, both in your home and community.
1. Make certain that your exchange student learns your address and telephone number as soon as possible. Remind them that this information should not be given out to anyone they don't know well, including and perhaps especially over the internet. They should always check with the Host Family Parent first.
2. Take your exchange student on a walking tour of the neighborhood. Help him or her learn the surrounding streets and main roads by name and landmark. Determine some public places where they can go for assistance if they are ever lost or in trouble. When you get home, make a map with your student of the routes to school, the store, and other locations that they may visit.
3. Once your student has made new friends at school or in the neighborhood, remind him or her that they should CHECK FIRST before going out with somebody new. This includes accepting rides or going into homes.
4. Place reasonable limits on your physical interaction. Remember that many exchange
students come from cultures in which affection is not openly displayed. Respect your
student's wishes regarding physical contact, including his or her right to reject any
display of affection that makes him or her uncomfortable.
5. Reassure your exchange student that there is a strong network of support in place for him or her, including you, the local PIESG Student Coordinator and the School Guidance Counselor.